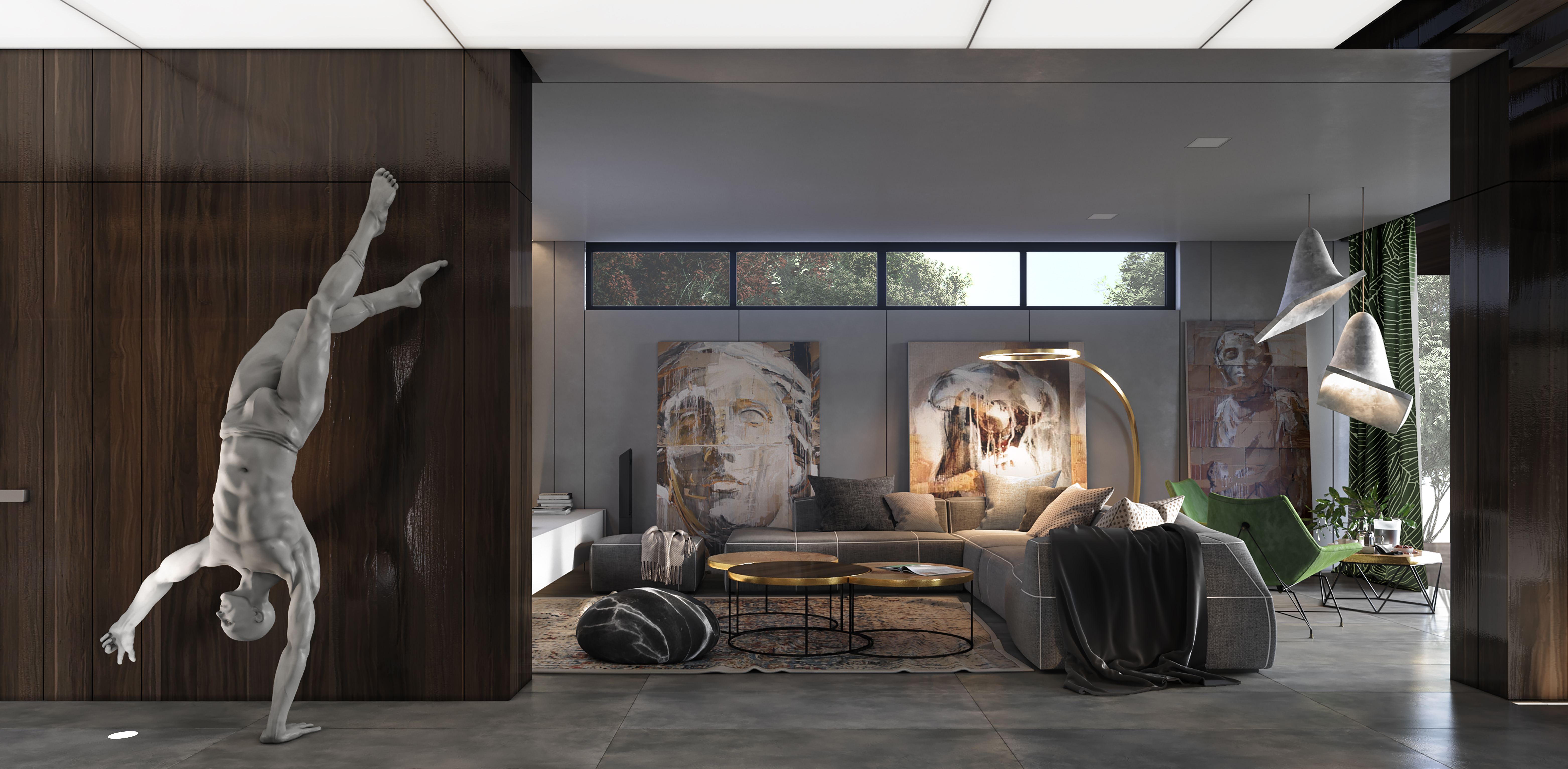 Mid-century Modern House
To implement this project, we have chosen the general principle of open space and common finishing materials. But despite this, each separate zone should have had its mood and atmosphere. Veneered MDF panels of different colors and textures, glossy and matte, perfectly came up with this task. The contrast of wooden and concrete textures has brought even more warmth in the interior, and the white panels with velvety surface made living room bright and cosy. An important point of interior design was the creation of space where a large family gathers — spacious kitchen, the liveliest place in the house. Interior-specific materials met here in a new way, in combination of lightest and warmest tones. The elements of stainless steel furniture, which emphasize the manufacturability of the space, became an addition to them.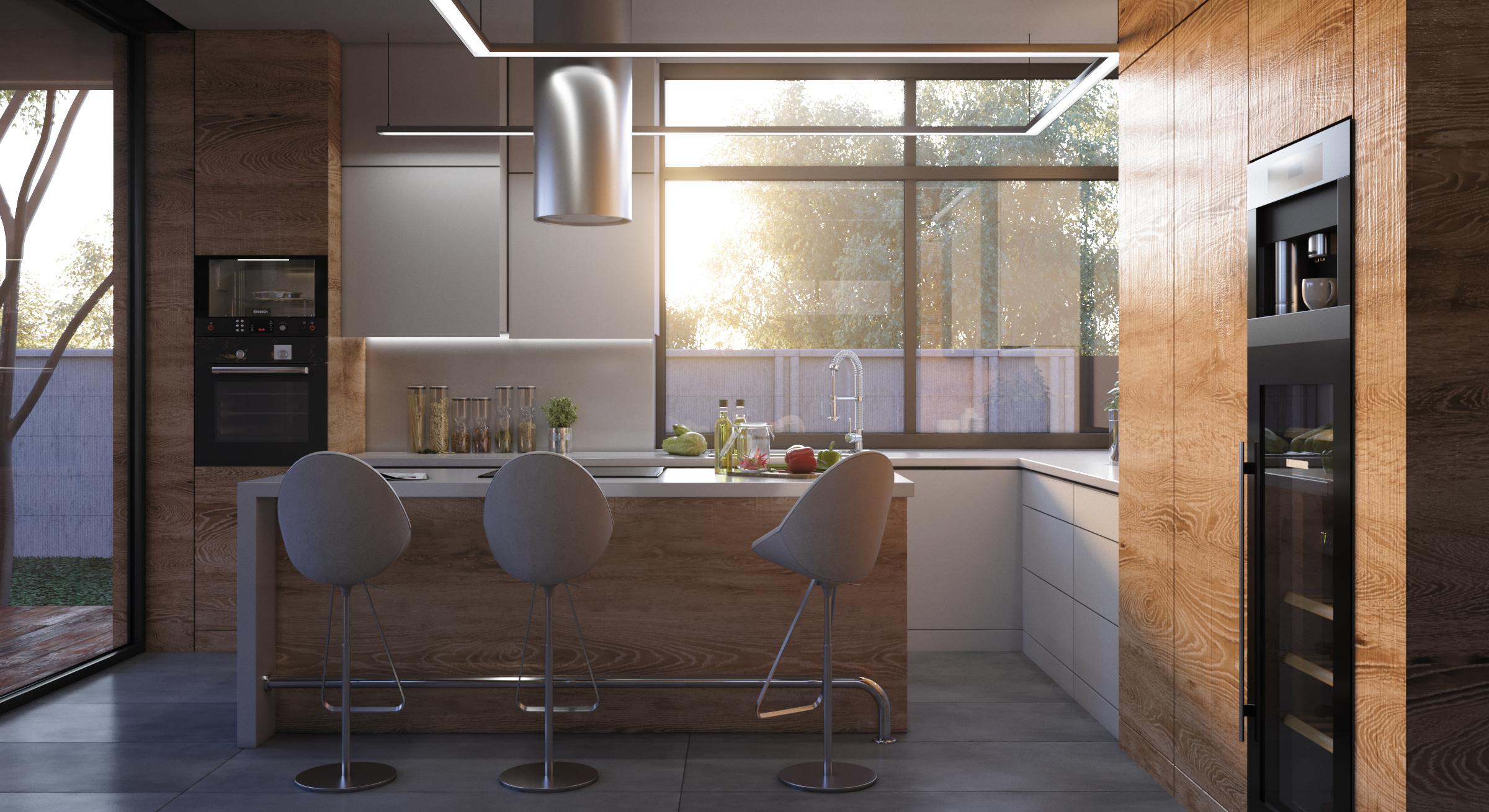 A staircase is the unique element of each house, which always has a special structure. We have chosen a metal carcass, steps filled with wood and railings with glass. Thanks to the transparent construction the staircase freely lets the light into the room. The staircase turned out light, airy and combines all materials present in the interior.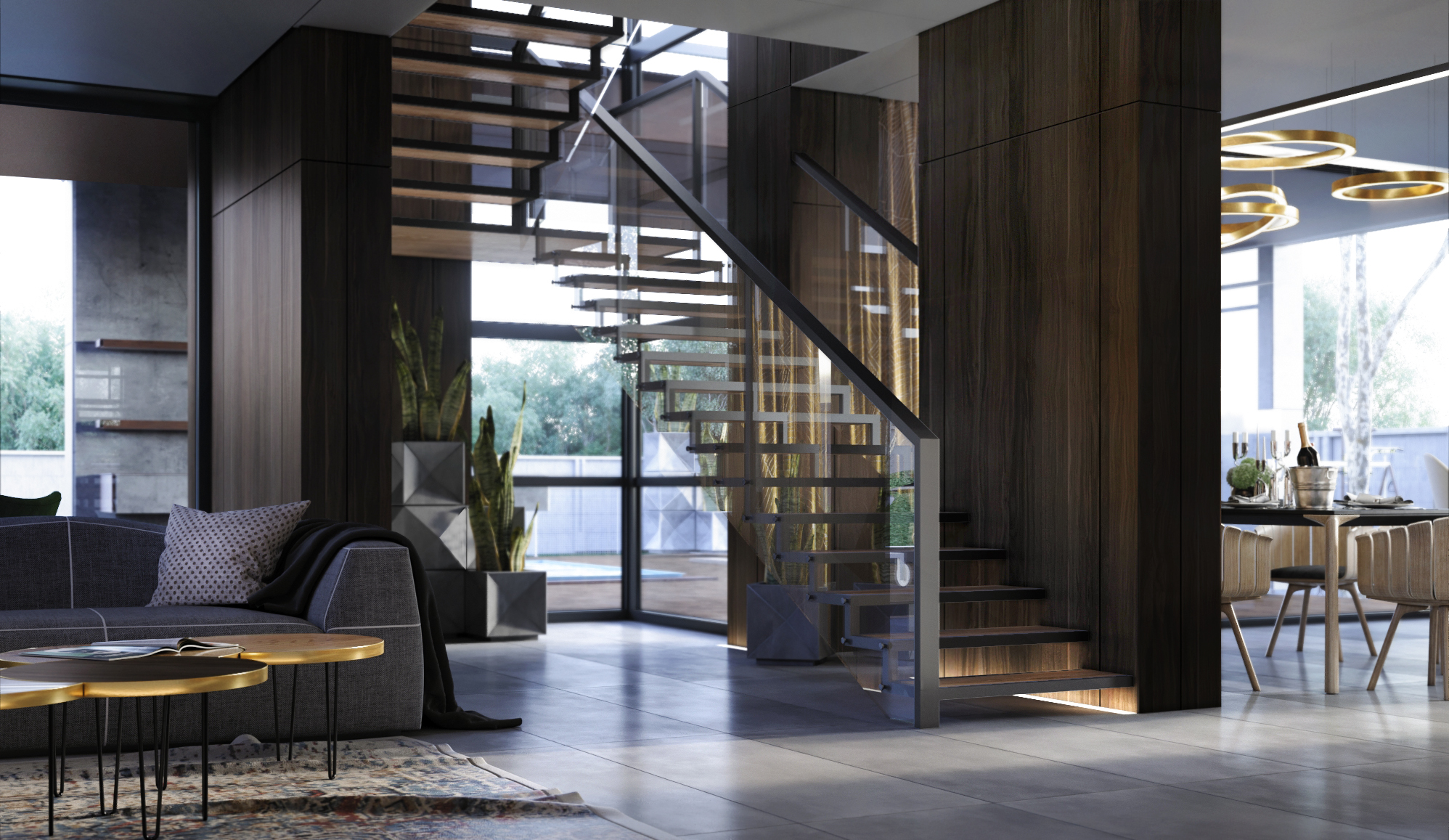 Current technology allows to print on almost any surface. So, when we designed a bathroom, the idea of creating a spatial image was born, when by taking a step, you can plunge into a real fairy tale.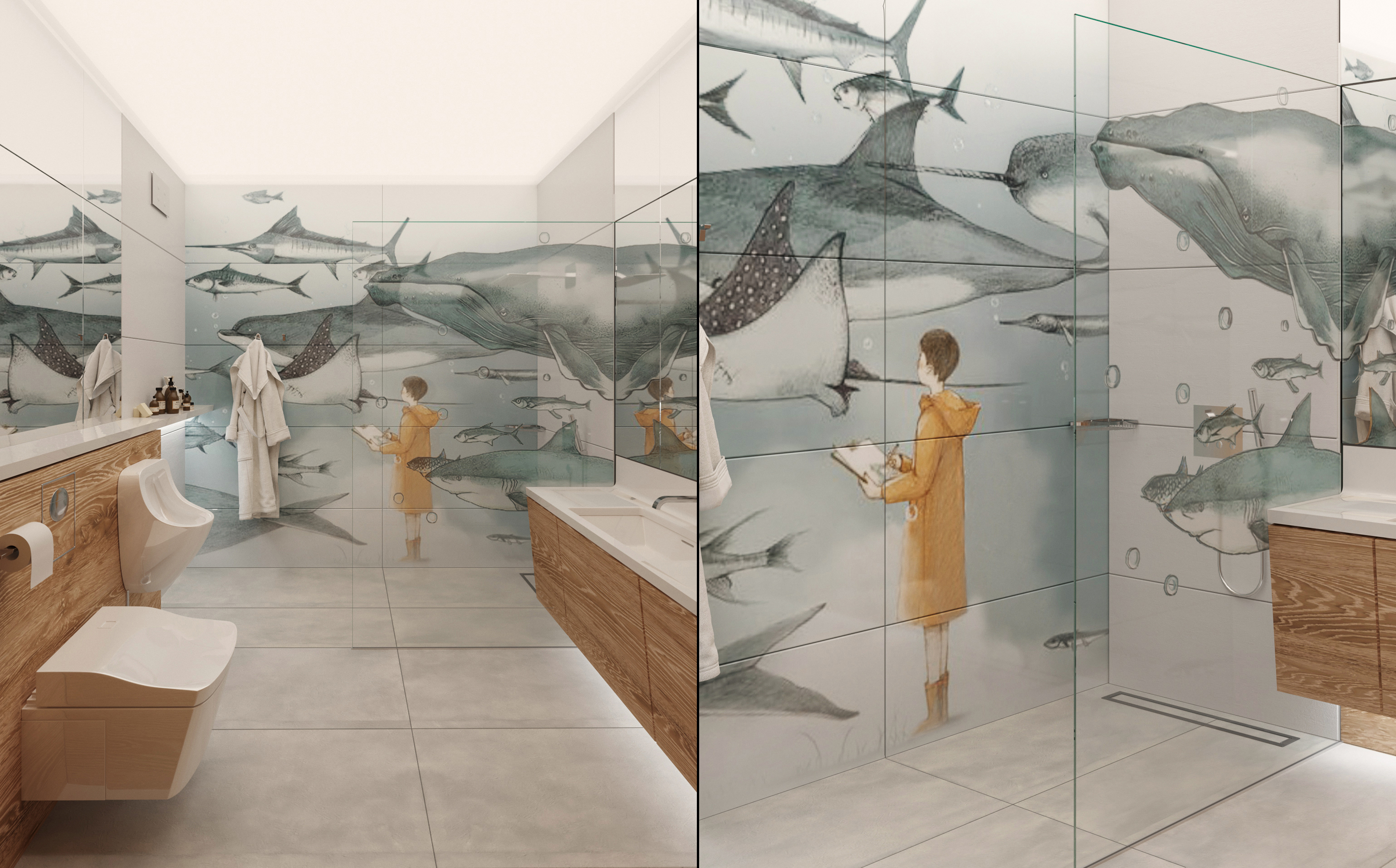 Creation of interior is a very private process, which inseparably connected with its owner, his needs, tastes and preferences. While designing this house we wondered, where lies the boundary of personal space in the house, if family lives in it? Such house should be perceived as a unit and, at the same time, to reflect the peculiarities of each resident. That's how we got the bedroom interior, where severity with laconism of general style and individual preferences of spouses are interlaced. Modular carpeting, "Wonderwall" wallpapers with tropical motifs, combination of deep green and delicate pink tints brought a sense of nature, relaxation and comfort.

The bathroom continues the tropical motifs.