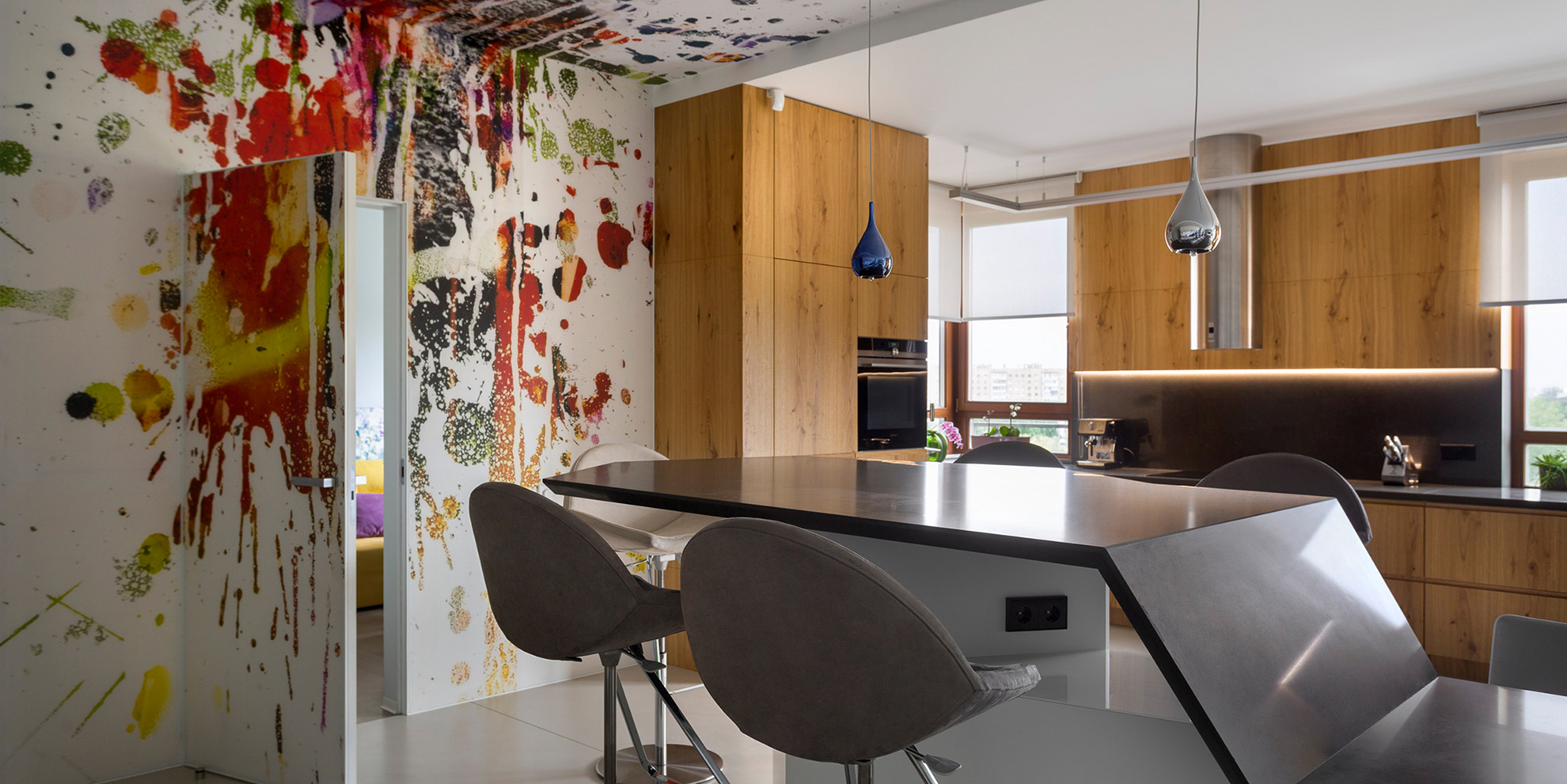 Why you need design?
The design is a first step on the way from dream. Everyone dreams that a place where he lives — will become a cozy home, and a place where he works — will become a favorite job. And on the way he'll run in the most beautiful coffee house in the world to take a portion of morning vivacity. Our condition of joy and comfort directly depends on our surrounding. It is possible to design joy, but for this we need a good designer of interior.
How to choose a designer
Choose a designer you can trust to. To get a successful result of common work, designer will have to know about you many private nuances, about how you live and spend your time, what do you like. That's why choose the professional who encourages discussion of such niceties. Make calls, set the appointments and you will feel when you find «your» congenial specialist.
Rationality or impermissible luxury
The cost of every project is calculated individually, depending on floor area and specific tasks. You can also choose only that services, which you personally need. There is an opinion, that it's better to save on designer and invest in renovation. But the right decision will be to save on mistakes and spent time, with the help of designer.
Where to begin
First, it is important to discuss all details, preferences and wishes, it will become the most objective task for the future design of interior. Next stage of design project is layout. It is a drawing, where purpose of premises goes with arrangement of furniture, appliances and distance between them. At this stage designer gotta take care of comfort for you, your relatives, loved cat and suddenly arrived guests. When the layout is approved — proceed to visualization. It is a photorealistic images, where jumps together style, color scheme, materials, textures, lightening. Here you can see how everything will eventually look like in smallest details, get and estimate the overall impression of future interior. Each beauty has its technical side. Design includes all drawings and schemes, necessary for work to be performed. And also specifications — list and number of elements used in project. It is a direct instruction for purchase of materials and repair works.
Will everything eventually look like on a picture
Yes, if you will contact the designer, so that he controles the completing of repair works in accordance with project. This service is called an author's supervision.