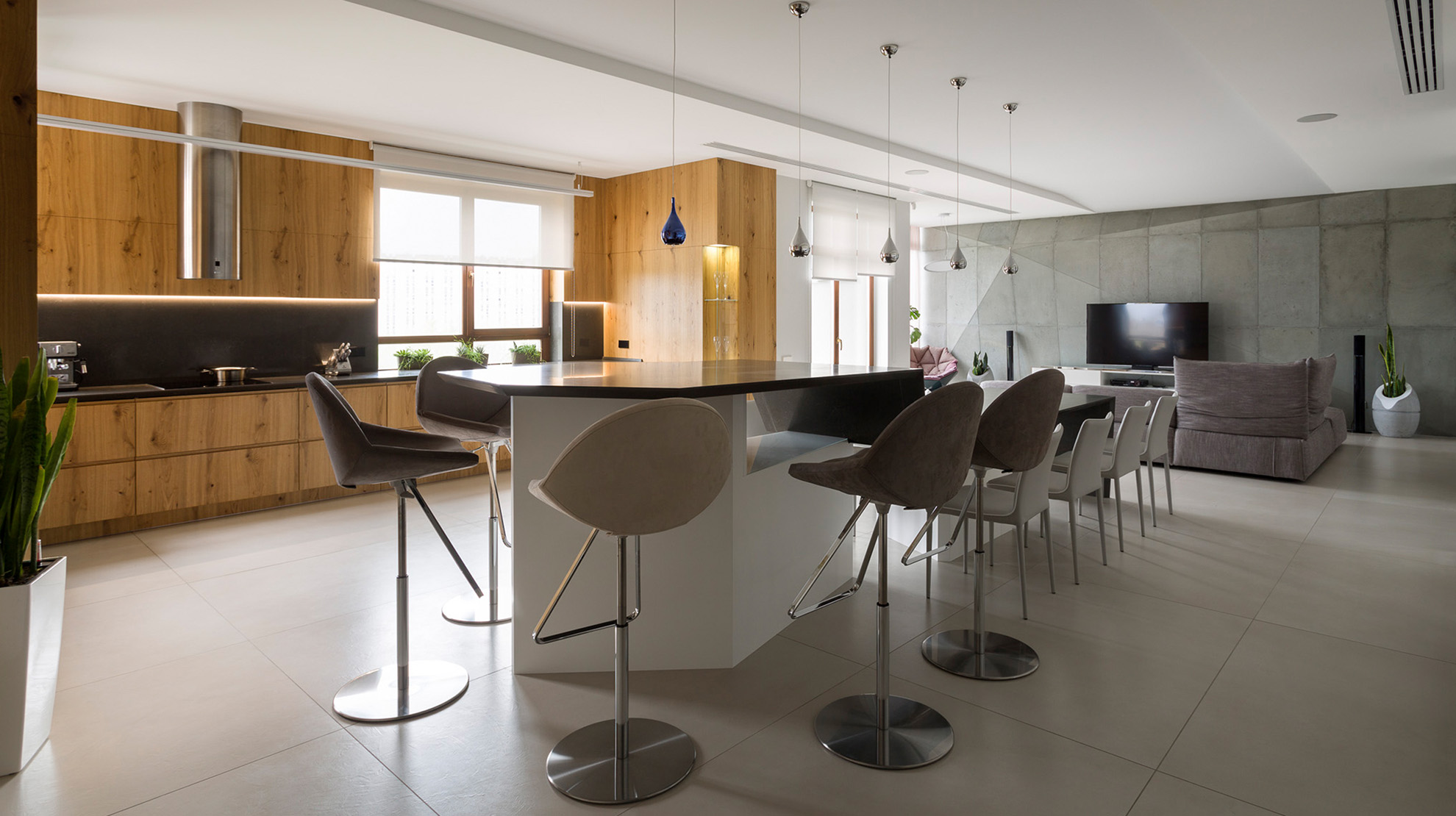 Kitchen interior design
Ergonomics of the kitchen
The kitchen workspace organization begins with the minimal basic rule of the working triangle. The rule is about major kitchen itinerary structure between three most important points: fridge, sink and stove. It means, that during the cooking process a person moves in such a triangle about minimum snap trajectories and saves its efforts and time. Indeed, depending on the premises, functions of kitchen and the way of its usage – kitchen configuration can be changed and deviate from the basic rule. Let's have a look at the main options.
Straight kitchen

Straight kitchen is convenient for its compactness. All cabinets are conveniently accessible, so this option is the most budget. It is best to center the sink between the stove and the fridge. This configuration of furniture is comfortable for one person using the kitchen.
L-shaped kitchen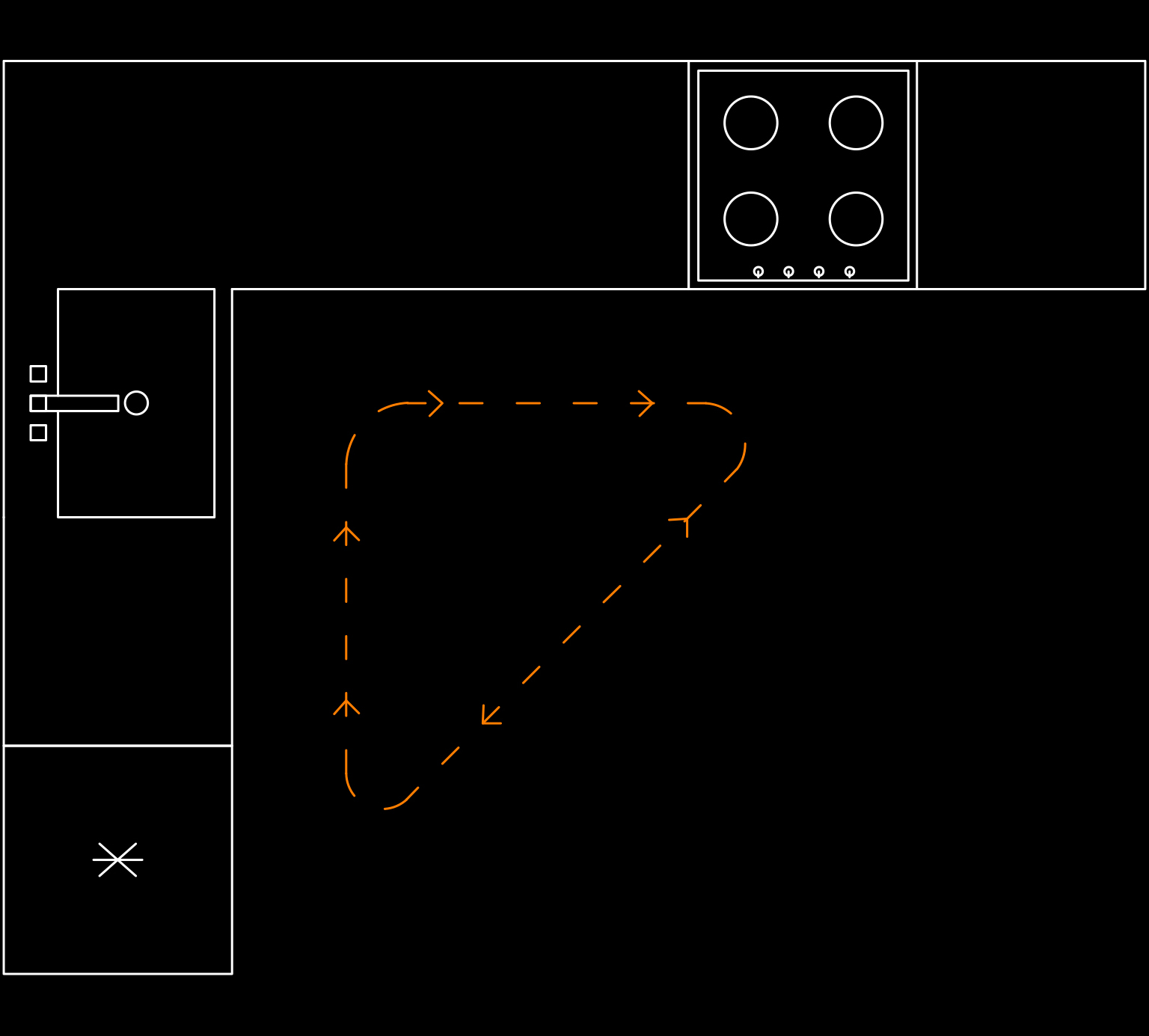 The L-shaped floorplan is comfortable with unavailability to move straight through the working triangle. This floorplan is more comfortable than the straight one, when the kitchen holds two working people. This configuration is good for all the premises, except for narrow and walk-through kitchens.
U-shaped kitchen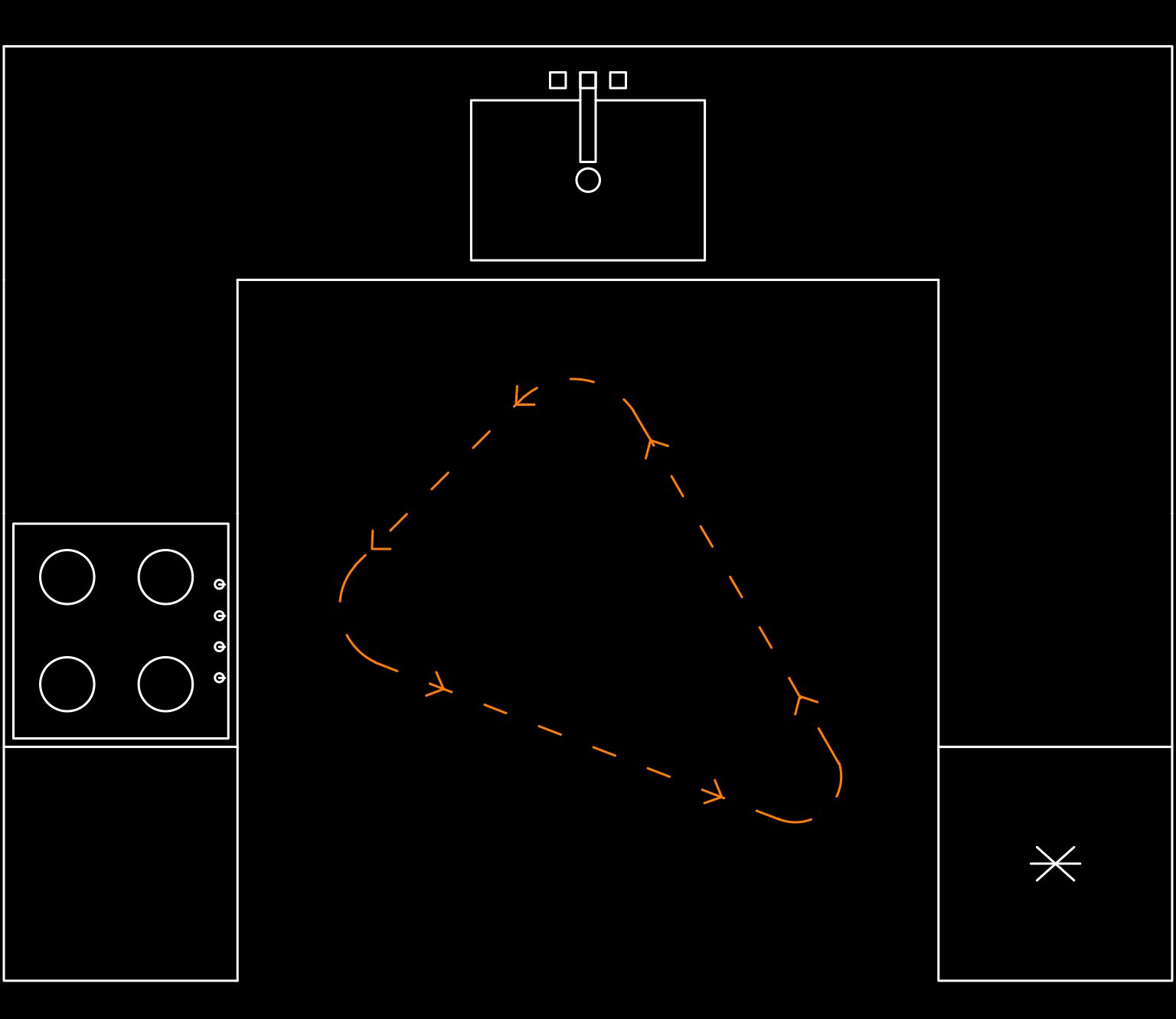 In U-shaped configuration each side of the kitchen has its own function - storage, preparation of products and cooking. Such kitchens require more space. The kitchen can adjoin the wall around the perimeter, flush with a window on one side, if the windowsill height allows, or have a peninsula.
Kitchen with an island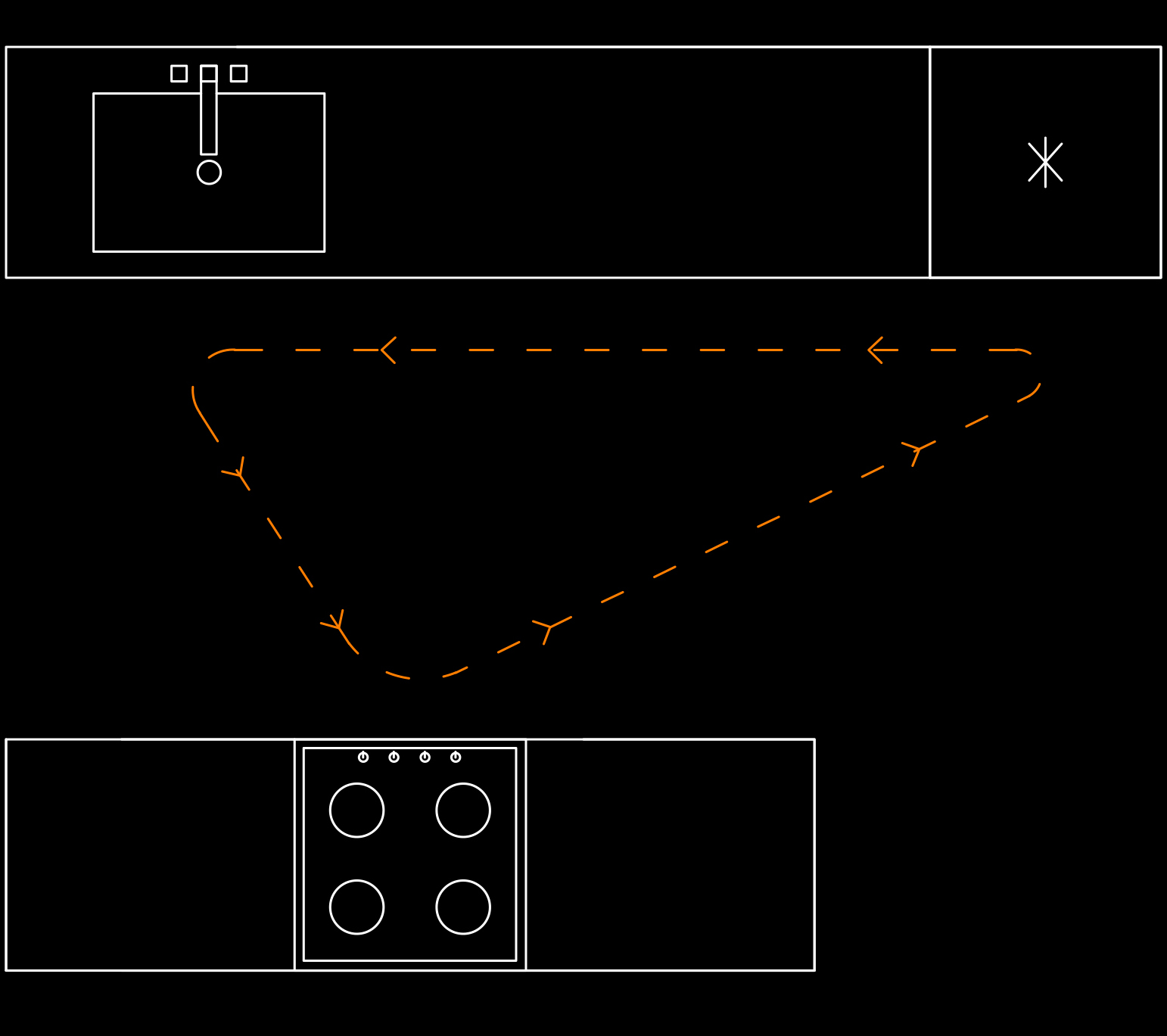 Three options are possible if you plan the kitchen with an island - the island is used for cooking, or for washing dishes, or as a working surface. Working surfaces and storage systems are located between the three major points. It is comfortable to arrange the storage of crockery according to the line between the sink and the stove, storage of products - between the fridge and the sink.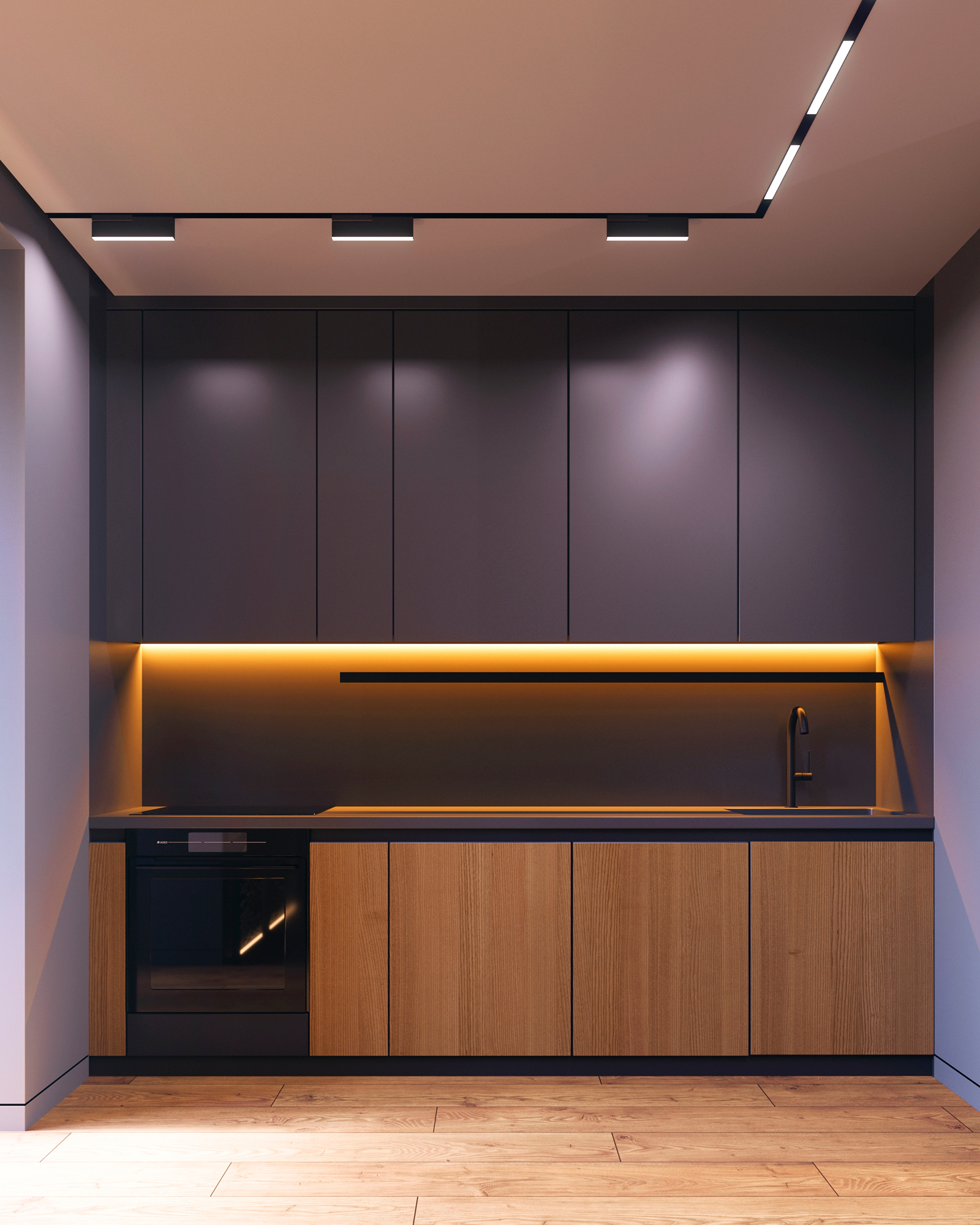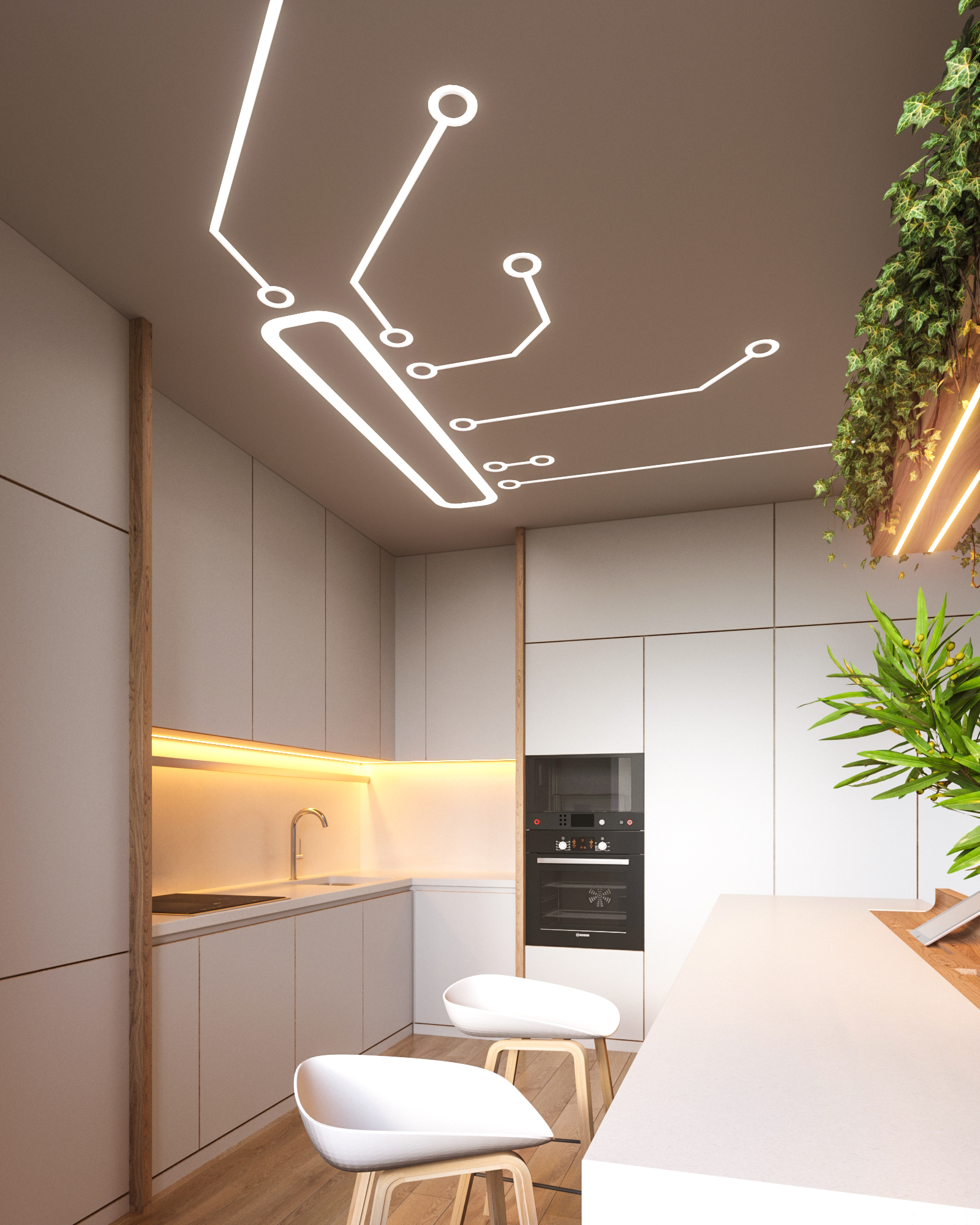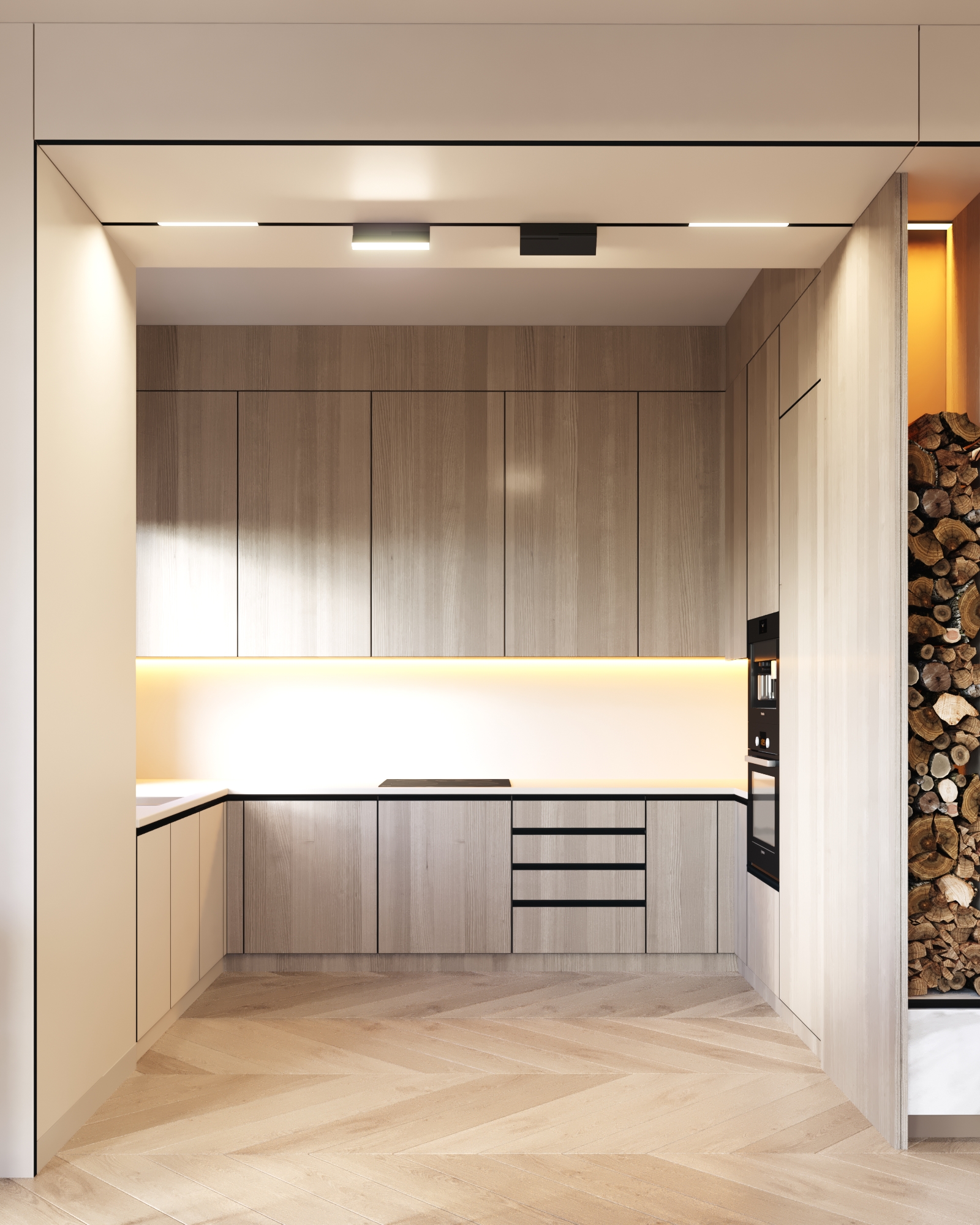 Any configuration can be complexified and complemented by choice. Each hostess or a host will better tell themselves, how they prefer to cook